Congratulations on your admission to SIM 2023!!
​Now that you have been admitted, there are steps you need to take to confirm your status, secure your position and begin your first semester at SIM. The Admitted Student Guide is your resource for key information, instructions and contacts to start as a new students at the International B.Sc. Program, Faculty of Science, Mahidol University (SIM). 
Step 1: ACCEPT THE OFFER
The new students admitted by direct admission are required to confirm your intent to enrol in the International B.Sc. Program, Faculty of Science, Mahidol University as follows:
               1) Make an enrollment confirmation/ declination at Faculty of Science, Mahidol University (FOR THAI & NON-THAI ADMITTED STUDENTS)
Send a completed form to scsim@mahidol.ac.th

An e-mail notification will be sent to the e-mail you provided when a

completed form is received

Your submitted form will be reviewed and processed for further steps.

See the due date of each admission round given in your enrollment confirmation/ declination form
                 2) Make an enrollment confirmation/ declination in the CUPT (ทปอ) system (FOR THAI ADMITTED STUDENTS ONLY)
Step 2: CHECK THE STUDENT ID
If your student ID is not shown, please urgently contact either the SIM office, Faculty of Science by phone 02 4419820 ext. 1199, Mahidol University or Division of Academic Affairs, Mahidol University by phone: 02 8494573.
Step 3: E-STUDENT PROFILE COMPLETION
The Student Profile Completion is needed for new students. If it is not filled up within the given period, your student status at Mahidiol University is subject to cancellation.
Step 4: TUITION FEE PAYMENT
You can make your tuition fee payment through your student system by QR code payment with your internet/mobile banking application. Please see the due date of each admission round given in your student system. See more details of estimated budget.

Step 5: SUBMIT FINAL TRANSCRIPTS & ENGLISH TEST SCORES
To complete the enrollment process, upload your scanned final high school transcript or equivalent academic certificate into your student sytem. The final transcript is different from the transcript you submitted to obtain admission to the University.  The final high school transcript/ equivalent academic certificate will include your graduation date and school registrar's signature.
               If students already passed the English Proficiency Test, i.e. TOEFL or IELTS or equivalent English Proficiency Tests, which are certified by Mahidol University according to the Mahidol University Regulations on Diploma and Undergraduate Studies, B.E. 2552 and its revision, and the Mahidol University Announcement on English Competence Standards for Undergraduate Students of Mahidol University, B.E. 2563 and its revision, and the second revision of the TQF 2 Program Specification of Bachelor of Science Program (International Program), the students can upload the English scores and check for the approval at your student portal. Please see guide for English Test scores submission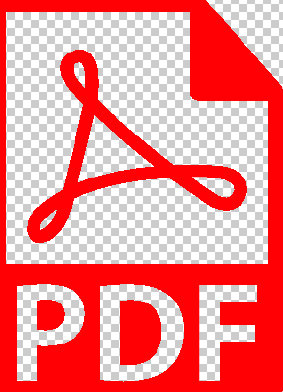 Step 6: RETURN HEALTH FORMS
Every new full-time student entering Mahidol University except the foreign students is required to provide the Health Evaluation Form. The form is located in your student system.  Please read and sign the form with all required documents and submit them to Division of Educational Affairs, Faculty of Science via post. Be sure to retain a copy for your records. Please see the due date of each admission round at your student system.
Step 7: ACCOMMODATION 
Mahidol University, Salaya Campus accommodates students who wish to stay at Mahidol University dormitory. For Thai students, you can reserve a bed through your student portal as scheduled in the Admitted Student Guide and for foreign students, please contact the SIM office at scsim@mahidol.ac.th for a bed reservation. However, there are numberous private apartments and dormitories for students near the campus. Try starting with Google to find apartment/ dormitory listing for areas.
Step 8: ACTIVATE & VERIFY STUDENT E-MAIL
Your student e-mail is the best way to communicate with all Faculty and Staff at the University. Click HERE  to set up your student e-mail (both @student.ac.th and @mahidol.edu) as all university communication will be sent to the student E-mail account.  
Step 9: SUBMIT AN ORIGINAL MEDICAL CERTIFICATION
The new students who are admitted in the academic year 2023 are required to submit an original medical certification to the International Education and Administration Unit (Room#SC1-119), Faculty of Science, Salaya Campus from

7 to 11 August 2023

in the office hours.

An original medical certification required must be issued from either government or private hospitals using hospital form.

The physical examinations are required as follows:

     
                     1) General physical examination
                     2) Chest x-ray
                     3) Color blindness
Any questions:
International Education and Administration Unit (Room#SC1-119)
Faculty of Science, Mahidol University, Salaya Campus
E-mail: scsim@mahidol.ac.th; Phone: 02 441 9820 ext. 1199
| | | | | | |
| --- | --- | --- | --- | --- | --- |
| | | |      Handout | | |