CAMPUS ACCESS & COVID-19 SAFE PROGRAM
Our SIM classes have re-opened in February. To ensure the health, safely and well-being of our students, faculty members and commuinity, we have a COVID-19 Safe Program across the faculty.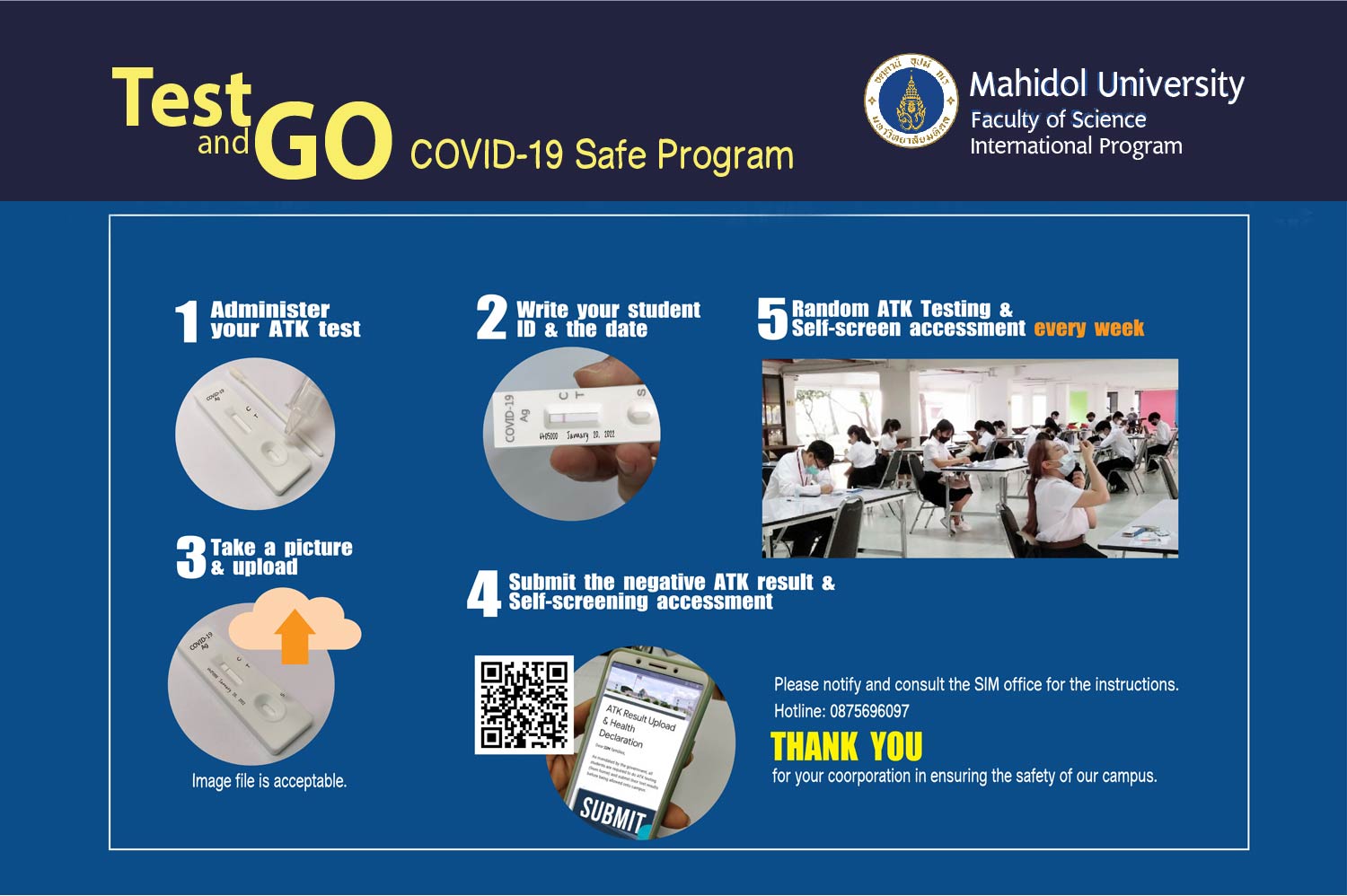 Students & faculty members are required to do as follows:

    (I) Prior to coming to campus for the first Time 

1. Administer your ATK test

from home 

2. Submit a photo of negative COVID-19 test result with your student ID (for students)/name (for faculty members) and test date no earlier than 2 days before your first visit to campus.

After successful submission and upload of the ATK result, you will receive an e-mail notification by Google Form. If you do not receive this notification within a few minutes, you must presume that your uploading may not successful and should repeat the submission process.

    (II) Weekly COVID-19 self-screening accessment  

Students and faculty staffs must take a COVID-19 self-screening accessment every week. 
25% of students and faculty members will be tested randomly using Antigen Test kits (ATKs) once a week.

Remark: if the students think you might have symptoms and being at high risk of getting COVID-19 infection, you can request a free ATK at the International Education and Administration Unit (SIM office), Faculty of Science, Salaya Campus.